Congratulations to West Cedar Elementary School's Students of the Month!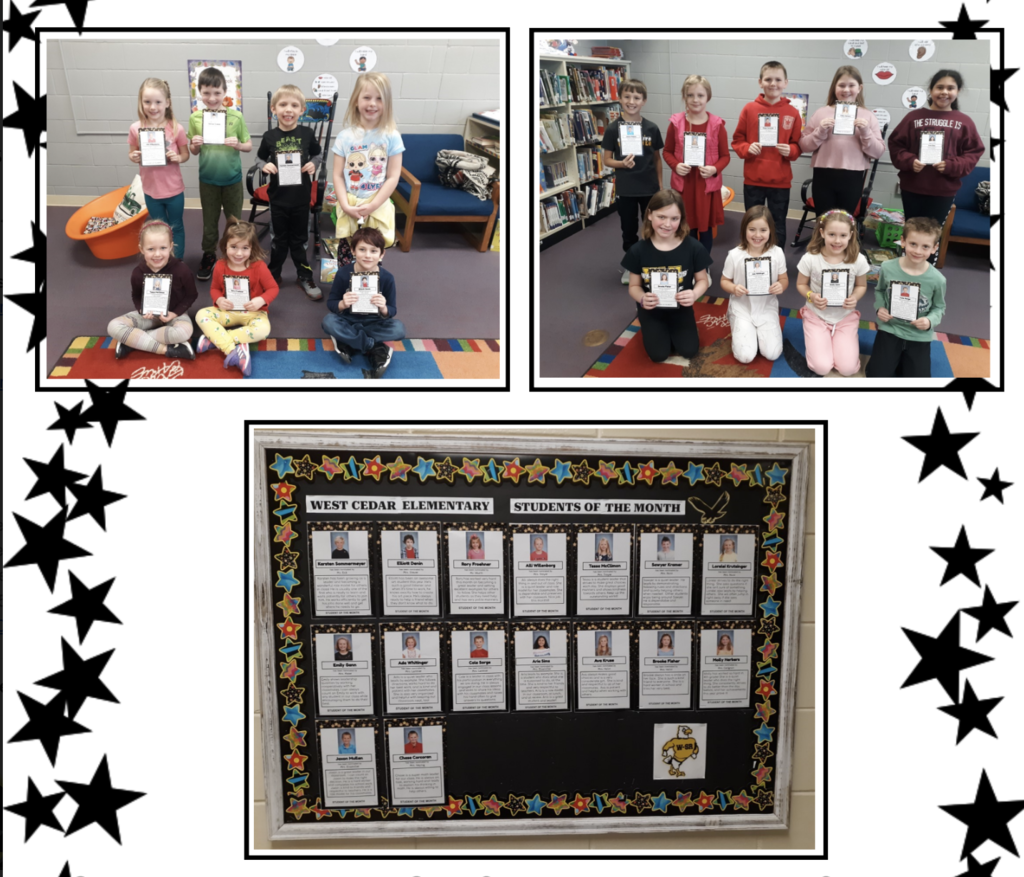 PLEASE CONTIUNE TO SEND SNOW GEAR TO SCHOOL AS STUDENTS WILL NEED TO WEAR THEIR SNOW GEAR UNTIL THE SNOW IS COMPLETELY MELTED. SNOW/RAIN BOOTS WILL BE REQUIRED AFTER THE SNOW IS MELTED AS THE PLAYGROUND BECOMES VERY MUDDY.

REMINDER: Dilly Bars from Dairy Queen will be available for purchase before the Informance on February 28th. You may purchase your ticket for a Dilly Bar for $2.00 starting at 6:20 p.m. until right before the start of the informance. Dilly Bars will be available to pick up after the informance is over. A very limited number of extras will be available, so please purchase before the show. Thank you for your support of the West Cedar Classroom Connection group.

The SCHOLASTIC BOOK FAIR IS BACK and will be available to shop during conferences times on both Thursday, February 23rd from 4:00 p.m. to 7:30 p.m. and Monday, February 27th from 4:00 p.m. to 7:30 p.m.